The Burro of Narberth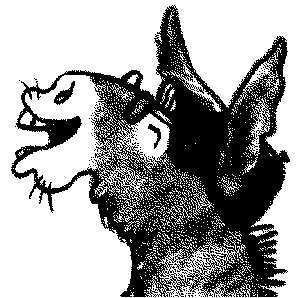 Fred Bank's Homerun
"Watching a Legion game up at the playground a couple a weeks ago reminded me of a funny story from the 1930s.
There was a kid named Keith Parks who pitched for Lower Merion (he went on to Penn State and eventually played one year with the Phillies). Anyways, one summer he played for the Narberth team. Now up at the coal yards that year was a guy named Fred Banks and he played on a team out in Bryn Mawr, a black team, and one evening they came down here to play Narberth.
Well that Banks kid hit a homerun off Parks that cleared the trees in center field! A tremendous blast! We razzed the heck out of Parks all the rest of the summer.
Anyways, two or three years later, Joe Casey, who used to work at Ricklin's, was on a vacation out in California and he sent Parks a postcard that said, 'Fred Banks' ball was just spotted flying over the Golden Gate Bridge.'
Now that's some story, ain't it?"
July 24, 1995
---
---