The Burro of Narberth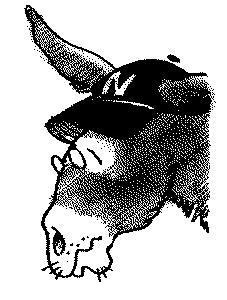 Davis's on a Sunday Morning
"You know what I miss sometimes? I miss Sunday mornings back in the early fifties. Bert Bell was the NFL commish back then, and he'd be holding court on the sidewalk outside of Davis' Soda Fountain, wearing an old grey sweatshirt and two days growth of beard, and his teeth in a glass back up at the house on Grayling.
And I miss the real Eagles, Wistert, Joe Muha, Pihos and those guys. And the A's, oh how I miss the A's. Eddie Joost, Pete Suder, Bing Miller, Gus Zernial, Shantzy, Wally Moses....
I miss Fritz Brennan too. When he was coaching, Lower Merion never lost.
Seems like back then, your heroes were also your friends."
July, 1995
---
---