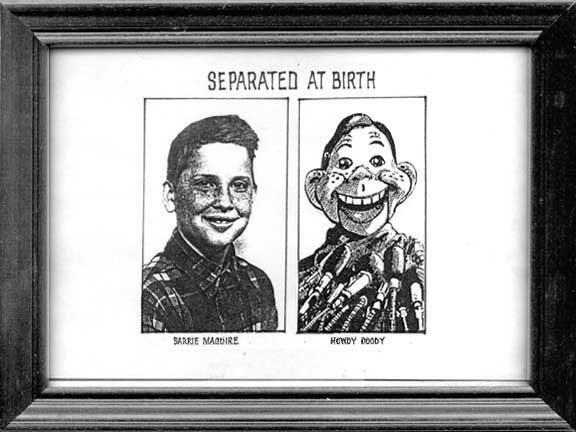 A child of the 50s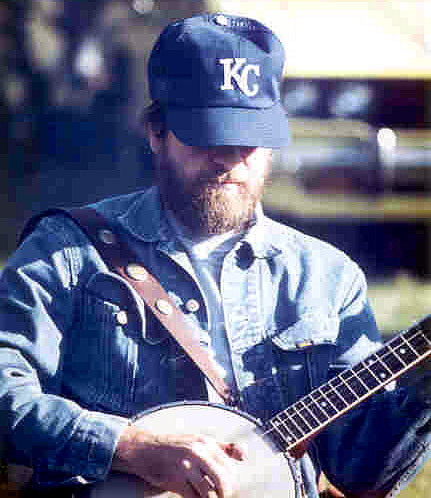 A child of the 70s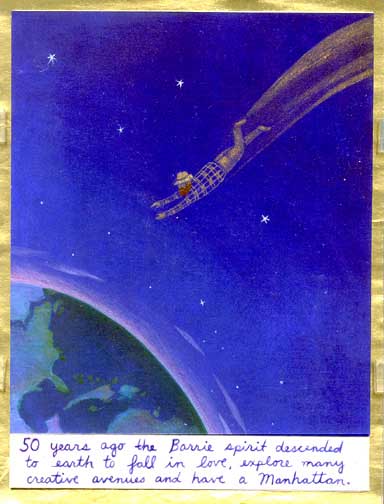 Pam Paparone summed me up pretty well in this 50th birthday card she painted for me.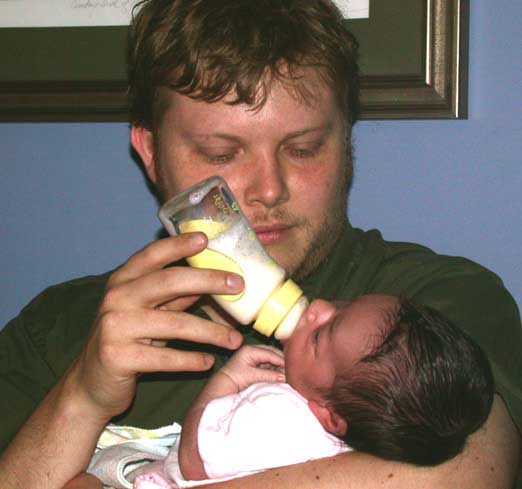 Son Terry with his new niece, Maya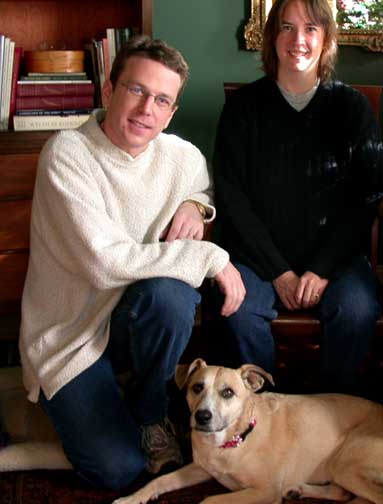 Step-son Ted and family
(Ted is a cinematographer and writer,
Kenna is an artist, and Kona
has her own line of Christimas Cards)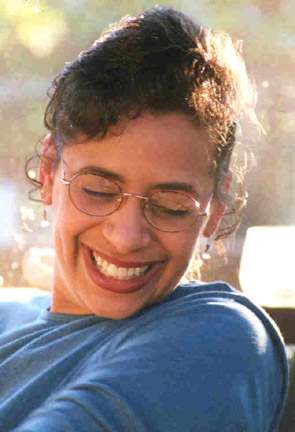 Daughter Amy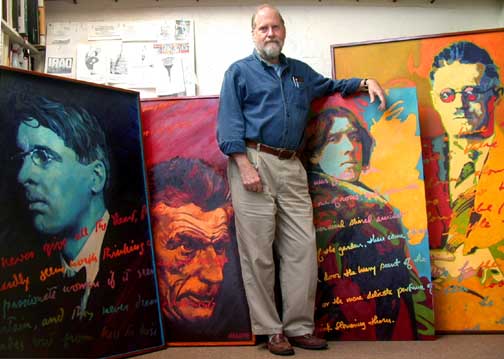 Yeats, Beckett, Maguire, Wilde, Joyce
Meet
Barrie Maguire
I'm a child of the 50s who went off to Notre Dame to worship Football. Before I knew it I was married and working as an Art Director at a big Advertising Agency in their Phila., New York and Chicago offices. After seven years, while working in the Chicago office, I threw it all way to come home to Phila. and open my own tiny ad agency.
After seven amazing years staying one step ahead of the bill collectors, I finally got a real job in Kansas City as a Creative Director at Hallmark Cards. By now I was a single parent, and I dragged my five children, kicking and screaming, all the way to Kansas. After eight good years (regular paychecks) I threw it all away again. The very day I resigned, I met my future wife, Karen, who had been hoping I could get her a job at Hallmark. A year later we married and a month after the wedding we moved back East to the tiny, bucolic Borough of Narberth in the Phila. suburbs.
There, while Karen trudged off to work each day, and the new step-brothers, Ted and Terry, went off to high school, I sat in my converted garage/studio in sandals, tee-shirt and shorts and designed, illustrated and wrote humor books. I also wrote a novel (unpublished), and on a lark I spent two years as the editorial cartoonist for the local weekly, tasting for the first time the fun of annoying "the authorities."
In 1987, a member of the Phila. Inquirer Editorial Board moved in across the street, and I started doing op-ed art for the Inquirer. Ten years later, in the midst of a long, slow freelance summer, I came up with the idea of delivering op-ed art on the Internet. (www.newsart.com)
In 1998, after a magical first visit to Ireland, I took up painting and I've been painting Ireland ever since. (My paintings and limited-edition prints can be seen at my painting website.)
I come from a family of artists going back four generations. Three of my six wonderful children are artists, a fourth is a musician, the fifth a writer, and the sixth actually has a job. You can see a lot of Maguire family art, including work by my mother and grandparents, at www.maguiregallery.com.
I have published a few essays and my local commentary, "The Burro of Narberth," is posted from time to time on the community bulletin board at the Narberth train station.
I am not the Barry McGuire who sang "Eve of Destruction." Neither am I the McGwire who hit 70 homeruns, nor the Barry who hit 700.
Although I met my talented wife, Karen, in Kansas City, she's originally from Lubbock, Texas. Karen is a freelance editor, indexer, and a compiler of Day-at-a-Glance calendars. She's worked on books and calendars for such luminaries as Dear Abby, Dr. Ruth, Dave Barry, and Click and Clack, the Tappet Brothers. Because she also does the index each year for Roger Ebert's annual movie review book, she knows everything there is to know about every movie ever made. She also sings like an angel, plays piano and bass guitar, and has beautiful feet.

Herself

Posing for myself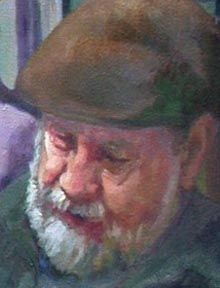 What I really look like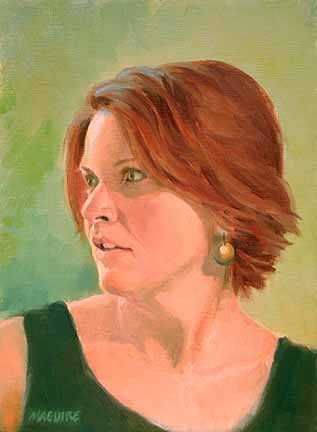 Daughter Cindy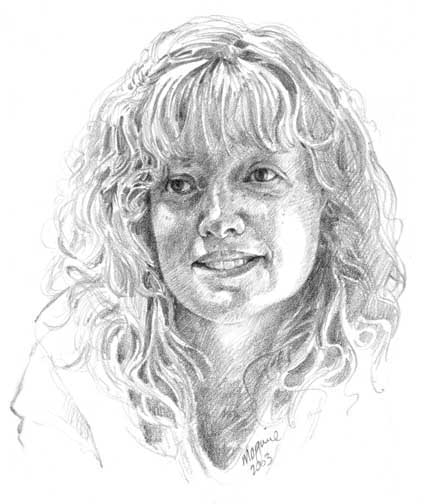 Daughter Brigid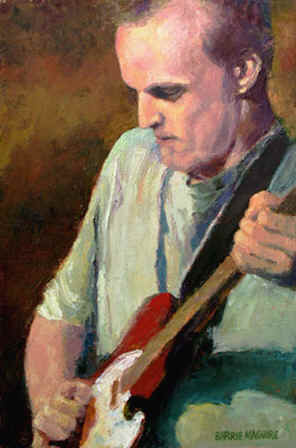 Son Barrie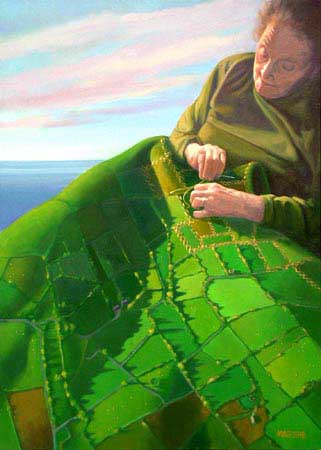 My Mother, Dolly, posed for this painting.
She passed away at 89 this past February.
She was a gifted artist.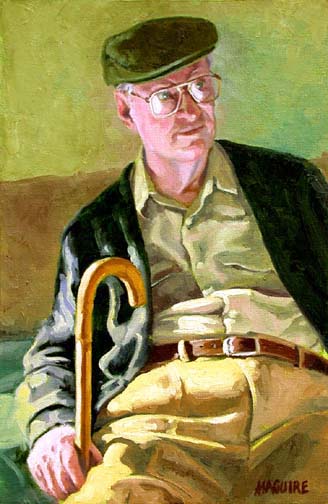 Karen's father, Sterling Fuller,
who passed away in January at 91