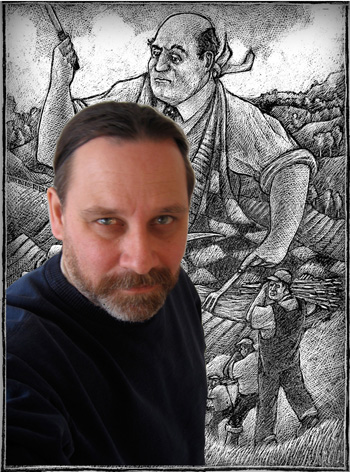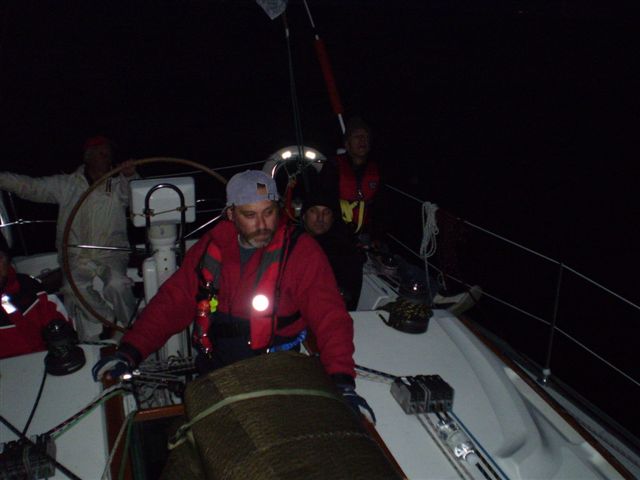 Susan Hood overnight race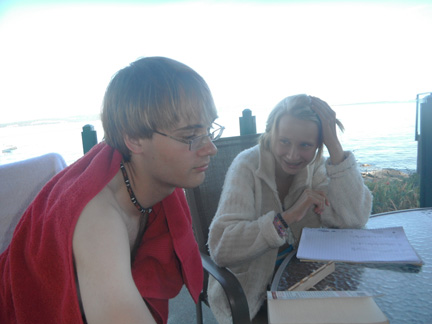 Kai and Saskia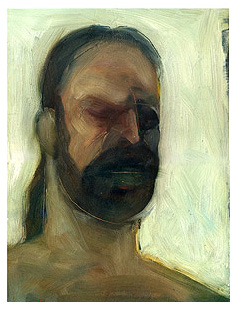 A gloomy self portrait
(during a Toronto winter)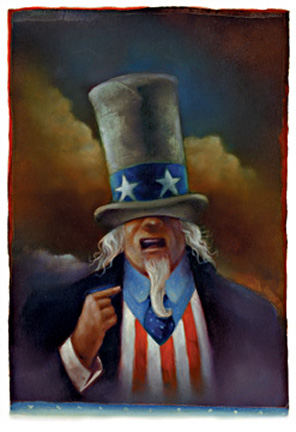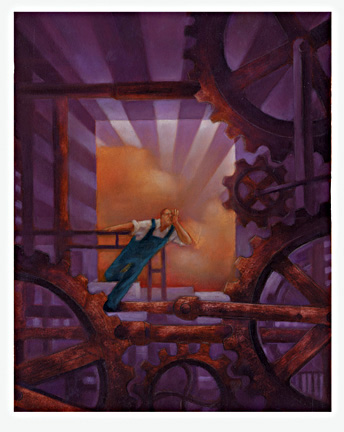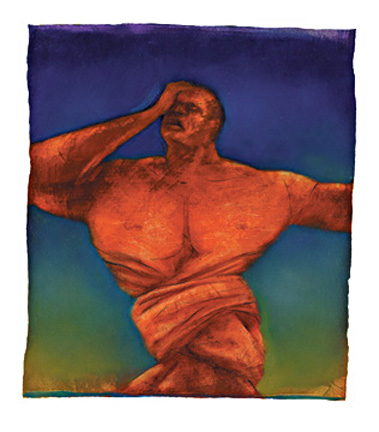 Meet
Chris Van Es

I did not start to draw until I was in my early twenties while I attended
university in Vancouver, British Columbia, with the vague notion of a career
in medicine. One day, the doodle I had been absentmindedly drawing while
barely paying attention to some fascinating aspect of organic chemistry, was
seen by an artist friend who gave it some merit and suggested that I follow
this pursuit to a greater degree. About six months later, when it finally
occurred to me that I did not have the desire, nor probably the strength
required, to spend my life surrounded by sick people, I left for Tunisia for a
change of climate and state of mind.

After a number of months where I sketched most days, and a two day,
utterly futile attempt to hitchhike through the Sahara desert from Tozeur to
Algeria, I had had enough and went back to Amsterdam where I found work
as a ramp handler at Schiphol airport and as bartender in a couple of places
in the red light district where I lived. Much to my surprise, I continued the
process of learning to draw until it dawned on me that this was something
that made me far happier than anything had in my life up to that point.

After a brief return to Vancouver Island to change my immigrant status to
that of a Canadian citizen before the authorities would childishly refuse to let
me live there because I was away most of the time, I travelled to South East
Asia , Shri Lanka and India. It was in India near Aurangabad, where a man
whom I had just sketched had handed me two fistfuls of amethyst in return
for my poor effort, that it occurred to me that it might actually be possible to
make a living at something that I enjoyed this much.
With that in mind, after I returned to Canada I studied fine art for a year at
Malaspina College on Vancouver Island after which I moved to Ontario
where I graduated from the illustration program at Sheridan College three
years later.

My first job out of college was as an art director for a small ad agency which
seemed to me further removed from what I wanted to do than loading
airplanes had been in Amsterdam. After bravely grinning and bearing it for a
year I gathered up the courage to go freelance while I kept body and soul
united by slinging bad cocktails in an awful restaurant until illustration work
gradually picked up and I managed to get myself fired over a piece of cheese
cake [cherry].

Although I am better known for my black and white drawings and colorized
black and white drawings, for which I have received four SND awards, I
work in another style as well. The illustrations seen on this page are in oils
and have been published both in magazines and corporate brochures as well.

Born and raised in the Netherlands I grew up in a relatively enlightened
democracy, which, by the time I left at age 16, had 54 distinct political
parties. This not only created a life long fascination with the designs of
power, choice, and human nature, but laid the foundations that ultimately
turned me into someone who can only be summed up as opinionated.
Editorial illustration provides, if nothing else, a wonderful forum to get those
opinions seen.